JORI-fabric quality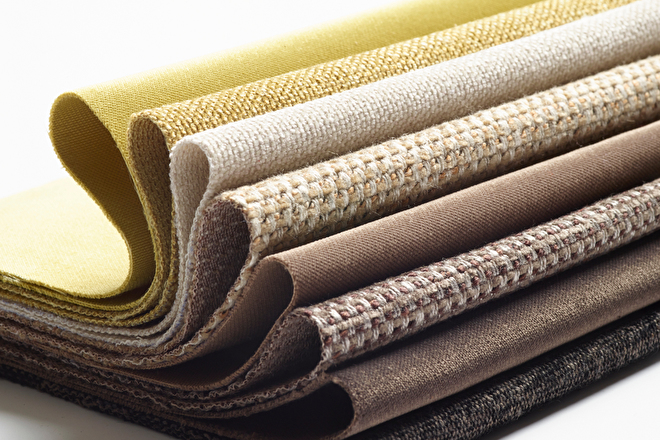 Our fabrics collection has been carefully selected by a team of professionals. Furthermore, each fabric has been subjected to all standardized international lab tests. During the selection great importance is attached to specific demands regarding quality, durability, wear-resistance, colour fastness and easy cleaning.
Only those exclusive fabrics that guarantee the demanding buyer a flawless, long-lasting and timeless elegance make it to our collection. The right care, expertly, is of course the key to make your piece of furniture shine for a long time.
Most fabrics are made of natural fibres with often also synthetic fibres. This mix of fibres can then be processed in different ways. The type of fibre ánd the way of processing eventually creates a variation in specific features, user-friendliness and maintenance instructions.
Most of our fabrics consist of one or more types of natural fibres. As with every natural product this goes with specific features. Thread irregularities and colour shades are part of this type of product. These are by no means signs that would indicate an inferior quality, nor reasons to complaints.
The life and natural evolution of each of our fabrics is subject to the duration and intensity of the daily use.
In the long run each type of fabric, irrespective of the fibre structure, loses its colour after prolonged exposure to light. Therefore preferably do not put your furniture in the direct sunlight.
Following external factors are the biggest causes for the damage of your fabric upholstery: Jewellery, keys, zips and other metallic clothing decorations, nails and teeth of pets, sand and leftovers, jeans (not prewashed), etc.
Jeans stains and other colour transfers are caused by the product that left its colour on the fabric. Some dyes are so aggressive that they even migrate into the fibres of synthetic and microfibre fabrics. In this case, the damage is permanent. For natural fibres the colour migration can only be removed at an early stage. So be very attentive for this!
Also don't undervalue the discolouring effect of plaids and decorative pillows.
Shading
Glossy, lighter or darker, irregular shapes that spontaneously occur after (long time) seating on the fabric. This colour change doesn't influence the quality at all, but can be bothering in exceptional cases.
Let's be clear that this is absolutely normal, most common for the chenille and velvet fabrics. As shading doesn't lead to a decrease in quality, this is no reason to any complaint.
Shopping cart
No items in shopping cart.